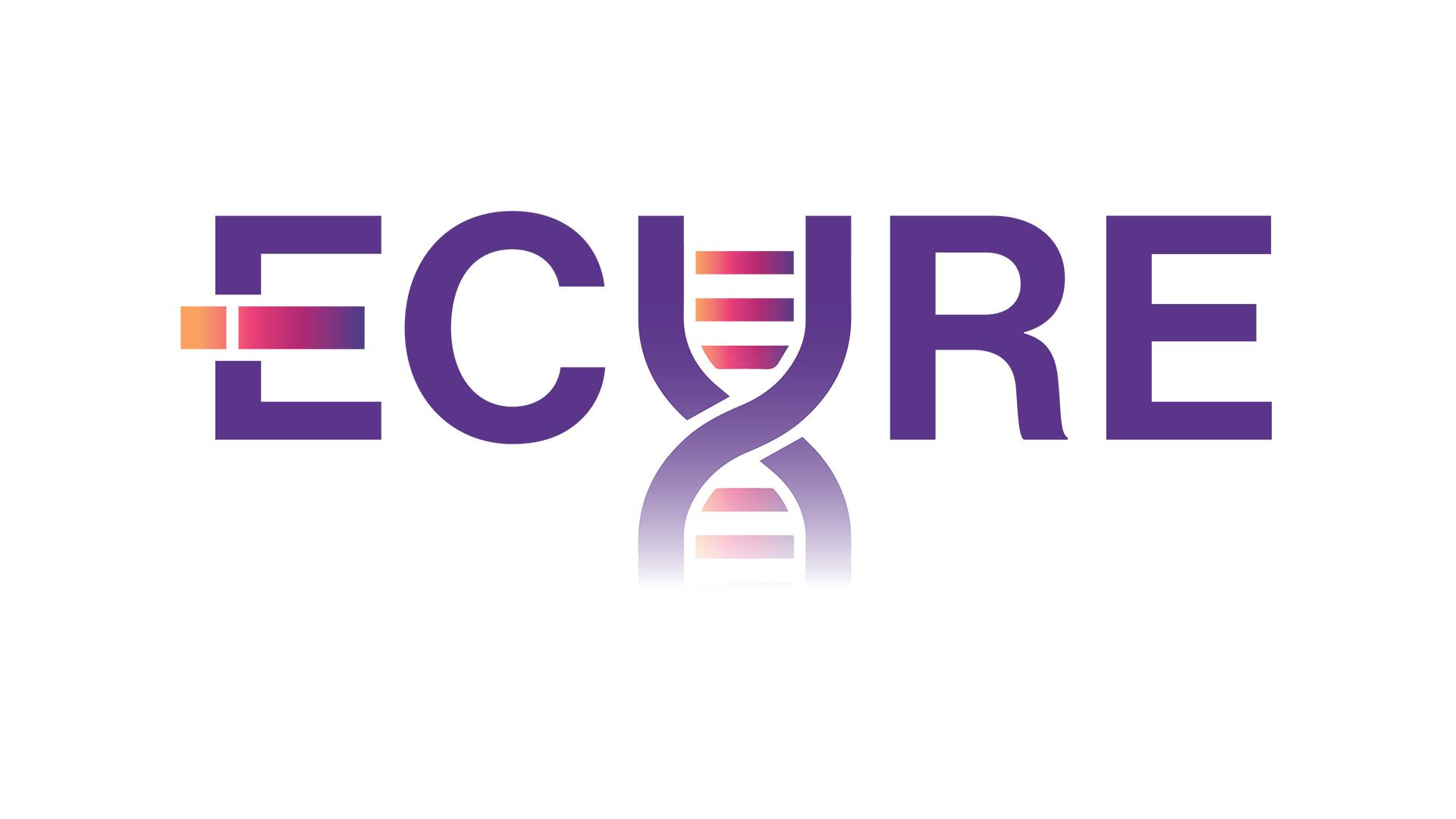 News
December 14, 2022
Novo Holdings co-leads $65 million Series A-1 financing of iECURE to advance in vivo gene editing programs for the treatment of rare pediatric liver diseases
Financing co-led by Novo Holdings A/S and LYFE Capital with participation from existing investors Versant Ventures and OrbiMed Advisors

Funding expected to enable completion of pre-IND activities, clinical trial initiation, and receipt of clinical data from the Phase 1/2 clinical trial of iECURE's lead investigational product for Ornithine Transcarbamylase (OTC) deficiency as well as pre-IND activities for Citrullinemia Type 1 (CTLN1)
iECURE, a gene editing company focused on the development of mutation-agnostic in vivo gene insertion, or knock-in, editing therapies for the treatment of liver disorders with significant unmet need, announced today the completion of a $65 million Series A-1 financing. The Series A-1 financing was co-led by Novo Holdings A/S and LYFE Capital with significant participation from existing investors Versant Ventures and OrbiMed Advisors.
This financing, coupled with the $50 million raised in the prior Series A financing announced in September 2021, will bring the company's total funds raised to $115 million. As part of the Series A-1 financing, Ray Camahort, Ph.D., Partner at Venture Investments and Derek Yuan, Ph.D., Managing Director at LYFE Capital will join iECURE's Board of Directors. Additionally, Tal Zaks, M.D., Ph.D., has been appointed to iECURE's board as OrbiMed's new representative on the Board of Directors. Stephen Squinto, Ph.D., will continue to serve on the Board of Directors as an independent member.
"In the last year, we have made significant progress in both advancing development of our lead program for neonatal onset OTC and building a world-class team with an extensive track record in developing and commercializing novel therapies," said Joseph Truitt, Chief Executive Officer of iECURE. "We believe that this funding will enable us to execute all the tasks necessary to begin clinical development of what could be the first mutation-agnostic in vivo gene insertion therapeutic program."
The company expects the proceeds from the Series A-1 financing to enable the advancement of the company's lead program, GTP-506, including funding IND-enabling studies, starting clinical trials (subject to regulatory approval), and achieving early human data readouts. In addition, the Series A-1 financing is expected to fuel further progress on iECURE's portfolio of gene editing products for the treatment of patients with rare liver diseases, including citrullinemia type 1 (CTLN1) and phenylketonuria (PKU).
"iECURE, through its collaboration with the University of Pennsylvania Gene Therapy Program, has generated impressive pre-clinical data demonstrating durable gene integration in non-human primates with its cutting-edge approach to mutation-agnostic in vivo gene editing. We are excited to work closely with the company as they the move their programs into the clinic," said Ray Camahort, Ph.D., Partner at Venture Investments.
About GTP-506
iECURE's approach to gene editing for its initial programs, including OTC deficiency, relies on the delivery of twin adeno-associated virus (AAV) capsids carrying different payloads. GTP-506 comprises two vectors, an ARCUS® nuclease vector (GTP-506A) targeting gene editing in the well-characterized PCSK9 gene locus and a therapeutic donor vector (GTP-506D) that inserts the OTC gene to provide the desired genetic correction. iECURE licensed the ARCUS nuclease for GTP-506 from Precision BioSciences.1 The cut in the PCSK9 site serves as the insertion site for the therapeutic gene, providing a potential path to permanent expression of a healthy gene. The FDA has granted both Orphan Drug Designation and Rare Pediatric Designation to GTP-506 for the treatment of OTC deficiency.
About OTC Deficiency
OTC deficiency, the most common urea cycle disorder, is an inherited metabolic disorder caused by a genetic defect in a liver enzyme responsible for detoxification of ammonia. Individuals with OTC deficiency can build-up excessive levels of ammonia in their blood, potentially resulting in devastating consequences, including cumulative and irreversible neurological damage, coma and death. The severe form of the condition emerges shortly after birth and is more common in boys than girls. The only treatment for early onset severe OTC deficiency is a liver transplant. Currently available medical therapies do not correct the disease, and do not eliminate the risk of life-threatening symptoms or crises.
About LYFE Capital
LYFE Capital is a global pioneering healthcare investment platform. We believe that "Healthcare has no boundaries" and that every new choice we made has the potential to advance healthcare and solve the unmet needs for everyone. LYFE Capital leverages our expertise and global resources to invest in and create value for healthcare companies across the globe. Our experienced team has a comprehensive understanding of the healthcare industry across the globe. Management teams value our credibility as we guide them to maximize their potential in a dynamic global market. Further information: https://www.lyfecapital.com/.
About iECURE
iECURE is a gene editing company focused on developing therapies that utilize mutation-agnostic in vivo gene insertion, or knock-in, editing for the treatment of liver disorders with significant unmet need. We believe our approach has the potential to replace and restore the function of a dysfunctional gene by knocking-in a healthy copy, regardless of mutation, to offer durable gene expression and long-term, potentially curative, therapeutic benefit. Our management team has extensive experience in executing global orphan drug and gene therapy clinical trials and successfully commercializing multiple products. We intend to leverage our team's core strength in research and development strategy to identify what we believe to be the most suitable target and modality for our product candidates to address particular liver diseases. We are collaborating with the University of Pennsylvania's Gene Therapy Program (GTP) led by James M. Wilson, M.D., Ph.D., to utilize GTP's world-class translational expertise and infrastructure, which has helped generate our initial pipeline of potential product candidates. For more information, visit https://iecure.com and follow on LinkedIn.
About Precision BioSciences & ARCUS
Precision BioSciences, Inc. is a clinical stage biotechnology company dedicated to improving life (Nasdaq: DTIL) with its novel and proprietary ARCUS® genome editing platform. ARCUS is a highly precise and versatile genome editing platform that was designed with therapeutic safety, delivery, and control in mind. Using ARCUS, the Company's pipeline consists of multiple ex vivo "off-the-shelf" CAR T immunotherapy clinical candidates and several in vivo gene editing candidates designed to cure genetic and infectious diseases where no adequate treatments exist. For more information about Precision BioSciences, please visit www.precisionbiosciences.com.
Penn's Financial Disclosure
The University of Pennsylvania (Penn) and Dr. Wilson each hold equity interests in iECURE. Penn also receives significant sponsored research support from the Company, and both Penn and Dr. Wilson stand to benefit from licensing revenues received from iECURE based on successful technology development and commercialization of the technologies licensed from Penn. Dr. Wilson serves as Chief Scientific Advisor for iECURE.
1 iECURE has licensed the ARCUS® nuclease from Precision BioSciences for four gene insertion programs including OTC, CTLN1 and PKU.
Further information
Marie-Louise Jersin, Senior Communications Partner, +45 3049 4957, [email protected]