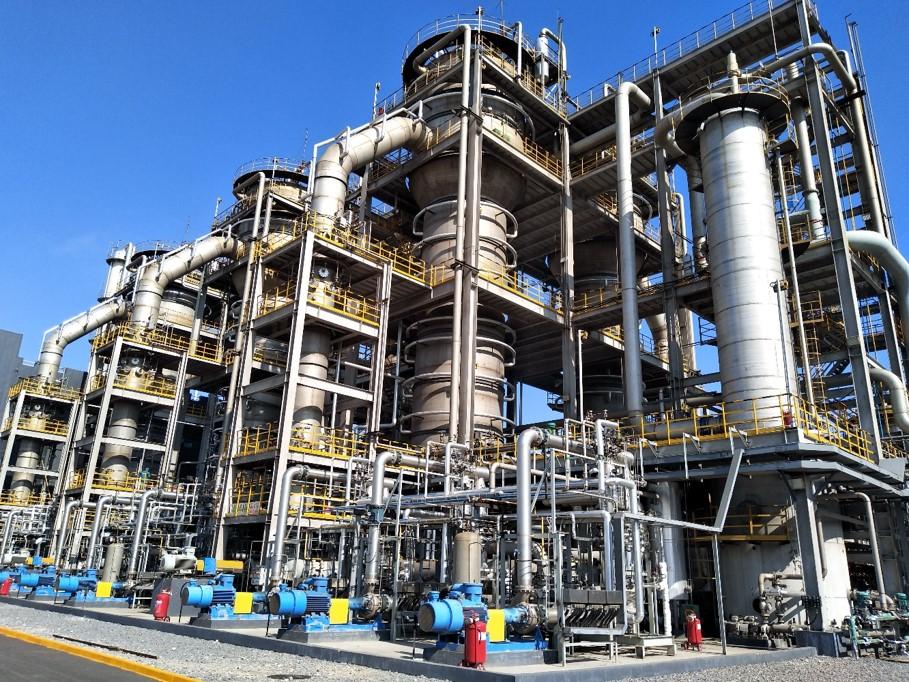 News
August 6, 2019
Novo Holdings invests $72 million in sustainable products leader LanzaTech
6 August 2019 – Novo Holdings A/S (Novo Holdings) and LanzaTech, a pioneer in the production of next generation fuels and chemicals through the recycling of carbon pollution, announce today that they have formed a partnership to grow LanzaTech's revolutionary sustainable fuels and chemicals platform. Novo Holdings is making a $72 million investment in the company in a Series E financing, and Senior Director Anders Bendsen Spohr will join LanzaTech's Board of Directors.
The transaction underlines Novo Holdings' increasing focus on investing in market-leading bio-industrial companies with the ability to have a long-term sustainable impact on society through innovative technologies. Additionally, the investment in LanzaTech marks Novo Holdings' fourth investment within the growth equity area this year. Growth equity investments enable Novo Holdings to support companies at the forefront of transformative technologies, fueling transitions that will take companies to the next level of development.
LanzaTech's platform takes pollution and recycles it, eliminating single-use carbon. Examples of the uses of the technology include taking steel mill emissions in China and unsorted, unrecyclable household waste in Japan and converting these wastes to ethanol, sustainable aviation fuel or polyethylene for consumer goods. When a product has reached the end of its useful life, it can go unsorted and uncleaned to a LanzaTech facility and be recycled repeatedly without losing any of the properties of the original material. This locks carbon into a cycle and supports a transition to a circular economy.
Novo Holdings' investment will expand LanzaTech's carbon recycling platform and enable LanzaTech to accelerate the commercialization of Carbon Smart™ products allowing consumers to choose where the carbon in their products comes from, recycled carbon or fossil carbon.
Anders Bendsen Spohr, Senior Director at Novo Holdings, says: "LanzaTech is addressing our collective need for sustainable fuels and materials, enabling industrial players to be part of building a truly circular economy. Novo Holdings' investment underlines our commitment to supporting the bio-industrials sector and, in particular, companies that are developing cutting-edge technology platforms. We are excited to work with the LanzaTech team and look forward to supporting the company in its next phase of growth."
Jennifer Holmgren, Chief Executive Officer of LanzaTech, commented:
"We are delighted with the investment from Novo Holdings, a visionary company and team focused on creating long-term value while making a positive impact.  This comes at a critical time for the health of our planet. We no longer need to debate whether climate change is real. We need to mobilize all sustainable solutions to create a future free of carbon pollution. Novo Holdings' investment and experience in the industrial biotechnology space, will allow LanzaTech to continue to create a Carbon Smart world, with clean blue skies and blue oceans for all."
About LanzaTech
LanzaTech is turning our global carbon crisis into a feedstock opportunity with the potential to displace 30% of crude oil use today and reduce global CO2 emissions by 10%. By recycling carbon from industrial off-gases; syngas generated from any biomass resource (e.g. municipal solid waste (MSW), organic industrial waste, agricultural waste); and reformed biogas, LanzaTech can reduce emissions and make new products for a circular carbon economy. LanzaTech's carbon recycling technology is like retrofitting a brewery onto an emission source like a steel mill or a landfill site, but instead of using sugars and yeast to make beer, pollution is converted by bacteria to fuels and chemicals! Imagine a day when your plane is powered by recycled GHG emissions, when your yoga pants started life as pollution from a steel mill. This future is possible using LanzaTech technology. Founded in New Zealand, LanzaTech is based in Illinois, USA and employs more than 160 people. Further information is available at www.lanzatech.com.
About Novo Holdings A/S
Novo Holdings A/S is a private limited liability company wholly owned by the Novo Nordisk Foundation. It is the holding company of the Novo Group, comprising Novo Nordisk A/S and Novozymes A/S, and is responsible for managing the Foundation's assets. As part of its mandate, Novo Holdings provides seed and venture capital to development-stage companies, takes significant ownership positions in high growth and well-established companies within life science, and manages a broad portfolio of financial assets. Within the area of growth equity, Novo Holdings' strategy is to invest in market-leading companies developing highly innovative science and well-positioned to capture share in attractive underlying markets. It is the vision of Novo Holdings to be recognized as a world-leading life science investor with a focus on creating long-term value.