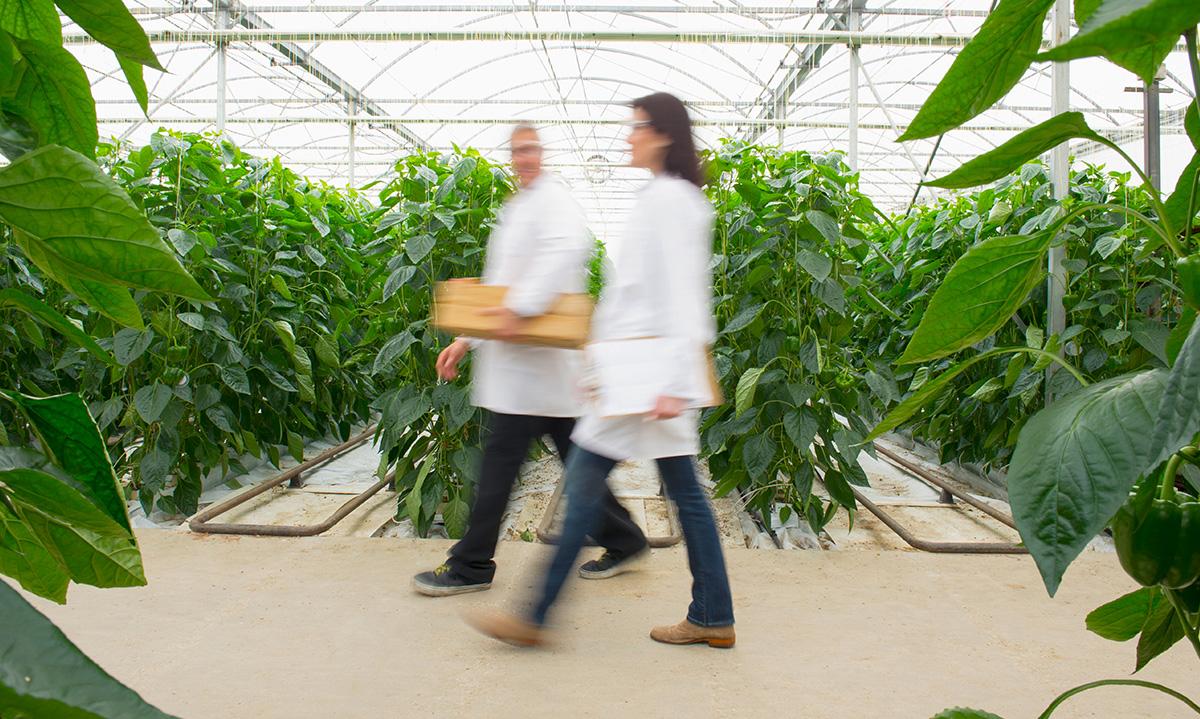 News
March 9, 2021
Novo Holdings participates in USD 17 million Series A investment in BioPhero for development of sustainable insect pheromones
Investing in a sustainable technology with potential to disrupt crop protection

Within recent years, Novo Holdings has increased its portfolio to eight bioindustrials venture backed companies with investments over $130 million

Novo Holdings has strong track record in bioindustrials with large holdings in world leading bioindustrials companies Novozymes and Chr. Hansen
Novo Seeds, the early stage investment and company creation team of Novo Holdings, today announced its renewed commitment to innovative start-up BioPhero, a pioneer in the production of pheromones, through its participation in a USD 17 million Series A financing alongside a strong syndicate of existing and new investors.
BioPhero's mission is to replace many chemical insecticides with sustainable biological insect pheromones. The Company was founded on the belief that pheromones can have a very large and positive environmental impact on agriculture and has successfully demonstrated that it can produce pheromones using microbial fermentation at tonne-scale and is now ready to start production of its first product and to make it available to customers and development partners worldwide. This market size has the potential to exceed $3 billion.
The new funding will allow the company to ramp up production of several products and to produce pheromones at the quantity, quality, and price required to allow farmers to control major pests in a variety of row crops such as maize, rice, and soybeans.
Thomas Grotkjær, Principal at Novo Seeds, commented: "As the original incubators of BioPhero, we believe that BioPhero's disruptive technology has the potential to redefine crop protection. BioPhero was first identified and funded through the pre-seed grant programme of the Novo Nordisk Foundation in 2014, and subsequently Novo Seeds led the first seed investment round in 2018. We are delighted to once again support this proven management team and are excited to continue working with this group of renowned investors in shaping the future of the company and building on the continued growth."
Kristian Ebbensgaard, CEO of BioPhero, said: "We aim to give farmers a new option: to protect their crops using biological insect pheromones rather than having to rely on insecticides. In row crops this has not been possible until now because of the high cost of pheromones. At BioPhero, we have shown we can break this cost barrier. We are delighted to continue to attract such high-quality investors and for the continued support of Novo Holdings.  We see this as a testament to the success we have had in developing and scaling biological pheromone production and delivering new options for growers."
Novo Holdings now has eight bioindustrials venture backed companies in the portfolio besides the large holdings in world leading bioindustrials companies Novozymes and Chr. Hansen. The investment in BioPhero marks Novo Holdings' second investment within bioindustrials in 2021, following recent investments in US based Vestaron, a crop protection company developing peptide-based biopesticides. Bioindustrials is a focus area for Novo Holdings as it plans to continue to grow its portfolio of venture investments in the coming years.
Thomas Grotkjær added: "We have witnessed the strong impact of biotechnology on drug discovery, and we believe it also has enormous potential to advance many industrial applications across the agricultural, food and environmental sectors. At Novo Holdings, we look for disruptive technologies that are scalable and will have a long-term sustainable impact on society. Our long-term approach, global perspective and deep capital pools enable us to build companies from scratch and fund until commercial scale in sectors such as including agtech, foodtech, chemicals/materials, health, and deep-tech.
Besides Novo Holdings, the investors after the Series A round include leading agricultural sector investor DCVC Bio and the venture arms of two of the world's foremost agricultural science companies, Syngenta Group Ventures and FMC Ventures.

About BioPhero
BioPhero is a pioneer in the production of pheromones used as highly sustainable and eco-friendly active ingredients in products used to control insect pests in agriculture. Our vision is to make agriculture more sustainable by enabling the application of pheromones for effective pest control in large-scale row crops. BioPhero has developed and scaled up a proprietary biological production platform based on yeast fermentation. We have assembled a dedicated world-class team with competencies within metabolic engineering, fermentation, chemistry, and process development.
BioPhero was founded in 2016 by Prof. Irina Borodina as a technology spin-out from the Technical University of Denmark and completed its seed round in 2018. BioPhero is also a consortium member in the EU-funded Projects OLEFINE and PHERA. Read more at www.biophero.com